Biography
Nicky Gibson is based in both Sydney and Brisbane and started her career as a singer /songwriter, as well as a TV host with Channel 7. Her love of music then sent her into the world of DJing at a time when female DJs were few and far between.
Years later Nicky cemented her place as an outstanding DJ in the club world, playing all music genres. She has worked alongside many of Australia s leading artists such as Stafford Brothers, Timmy Trumpet,Ruby Rose and Havana Brown.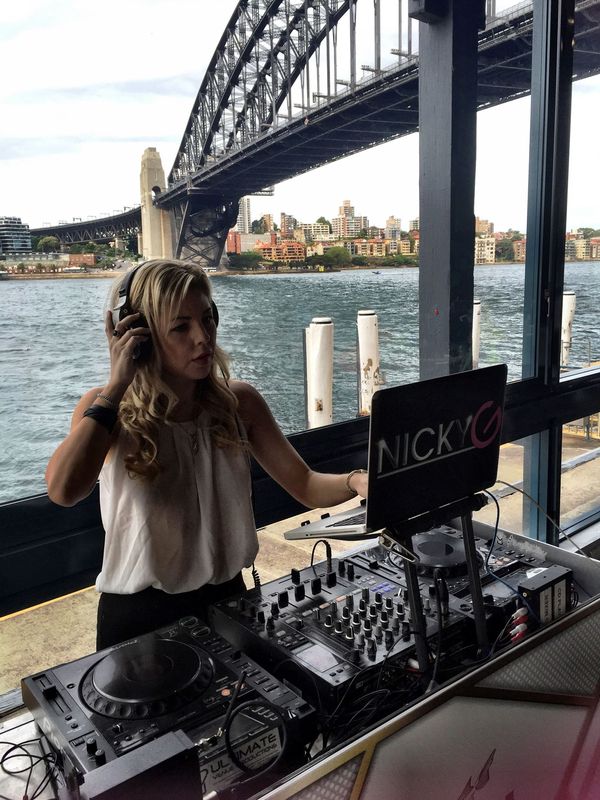 Nicky has also made the transition into the corporate scene, providing the music and setting for clients that include BMW, Napoleon Perdis, Alfa pharmaceuticals, Optus, spec savers, ray ban, Randwick races, Accolade Wines, NRL league, Big Bash Cricket, and various Merivale functions.
Her vast understanding of different music styles, years of experience, and the ability to adapt to different clients and their needs make her an ideal choice at any corporate event or function.
Personality and style is also another important factor at any event which Nicky delivers on all fronts.
All production needs are supplied to all events and no event is too big or too small, production can be supplied to suit.
You can't go wrong booking Nicky G for your next event.
---