Biography
Linda Jenssen is originally from the heart of the Norwegian fjords in Trondheim and started spinning back home in 2002. She moved to Sydney in 2005 for university but dropped out after one year and started DJing full time, which was an important move for her; to follow her main interest – music!
Styles: House (soulful, deep, tech), nu disco, dub, funk, soul, electronica, techno, lounge.
Her passion in life has always been music, which reflects Linda's style and in depth knowledge of various genres. Strongly inspired by the pioneers of house, but her diverse range and taste of music has always gotten her a variety of gigs. She started spinning 10 years ago at bars and clubs in Norway and she has residencies at clubs back home during Northern Summer. For the past six years Linda has held several residencies, she runs her own nights, played at more than seventy of Sydney venues and now looking into music production. Linda has also co-hosted The Eclectic Groove Show every week with Eddie Wong on Bondi FM 88.0 since 2007. The Eclectic Groove Show has been running as a live Sunday afternoon event during summer in Bondi.
Venues Sydney: Opera Bar, Hugo's Lounge, Bistro 80 at The Star, Sokyo at The Star, The Beresford Hotel, KAYA, The Parlour, The Alexandria Hotel, The Village, The Bellevue, Oceans Bar Coogee, Cream Tangerine, Le Cartel, The Abercrombie, The Local Taphouse, Kong's Jungle Lounge, Melt Bar, Chinese Laundry, Home, Sydney Tower, Café Lounge, V-Bar, Water Bar, Gotham, Manly Pacific Hotel, Green Park Hotel, Terrigal Hotel, Tafe Broadway, Bar 333, Tao Lounge, Bondi Social, Ruby Rabbit, Aurora Place Bar, Tilbury Hotel, BB's, Beach Road Hotel, Lady Lux, Spargo, Tank, The Republic Hotel, Hampshire Hotel, Sahnia, The Cross, The Bunker, The Civic, Bank Hotel, Dr. Pong's, Paddington Inn, The Bligh Hotel, World Bar, Mocean, City Hotel, The Burdekin, Glenmore Hotel, The Royal Oak, Side Bar, Helm Bar, Oxford Hotel, Cabana, Bondi Icebergs, Pavilion Hotel, Iguana Bar, Nick's Bondi Beach, The Eastern, Bondi Pavilion, The Lincoln, The Grand Hotel, The Loft/UTS, La Boutique Coiffure, Sofitel Wentworth Hotel, Manhatten Lounge, Buckland Hotel, AB Hotel, Scary Canary, Cherri Jam, Henry Afrikas, Barking Frog, Favela, Le Panic, Velvet Lounge/The Beauchamp Hotel, Spice, Playground Weekender, Likewise Sydney Full Moon Parties, S.A.S.H, 2026 Event, La Famiglia.. + corporate and private functions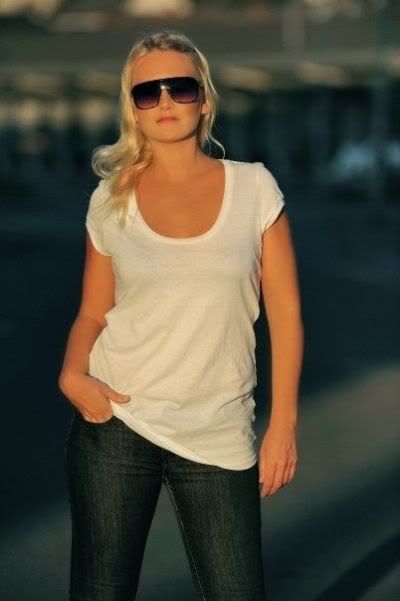 Venues Norway: Club Rio, Luna Lounge, Bar Sofa, BrukBar, Vivaldi, Mojo, Blaest, Pavilion, Blå, Dattera Til Hagen, Cafe Sør, Bari, Dokkhuset, Barmuda, Horgan's Backyard, KOS, Gabler, Nichol&Son, Fisk&Vilt, Lille Herbern…
Event highlights:
Opera Bar NYD 2011, Hyundai Motor Company Presents YouTube Symphony Orchestra 2011, Golden Slipper Cocktail Party 2011, A Higher State (NYE 2010 Sydney Tower w Ripperton and Matthias Meyer), The Likes Of You pres. Oxia and Audion, Playground Weekender 2009 closing party, Bondi FM 88.0 (The Eclectic Groove Show), Glenmore Hotel NYE rooftop party 2006, Bondi Pavilion, Sofitel Wentworth Hotel, Favela, Spice@The Cross, ElektroLuksus Events, KLUBB 2026, The Bucket Room, Femistry, Likewise Sydney Full Moon Parties, Mix Anation events, LayLow Music Entertainment events…
Support highlights:
Ripperton, Matthias Meyer, Yousef, Claude Von Stroke, Oxia, Audion, Kenny`Dope´Gonsalez (Masters At Work), Craig Bartlett (Lamerica), Craig Obey, Hook N Sling, Jack McCord (Hed Kandi), Bodyrox, La Fiesta Sound System, Rowan Blades, Murat Kilic (Stil Vor Talent, BEEF), Schwa (BEEF) Ivaylo Kolev, Justice, Stonebridge, Andy Ward (Soul Central), Robbie Lowe, Sean Doyle (Soul Heaven/Hed Kandi), Deepchild (OM Records,Trapez, Get Physical, Beef), Rene Amesz, Bobby&Steve and more..
---